The user studies will be formed as 2-4 day workshops, and will address such issues like the ones mentioned above in the context of designing and making interactive, dynamic jewelry.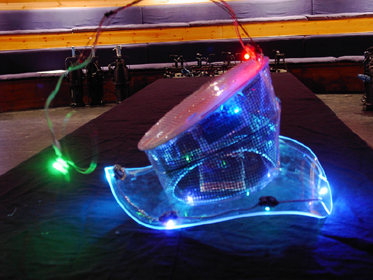 The first preliminary study took place over the summer of 2002. The event, called "Electro-Jewels", was organized by three groups, Everyday Learning at Media Lab Europe, the Ark, a cultural center for children in Dublin and the Grassroots Invention Group at MIT Media Lab, that collaborated to identify the ideas and concepts behind it and to develop the activities with respect to the technological tools and craft materials.
The second user study took place on February 27-28th 2003 at the MIT Media Lab with 7 children and their teacher Kay McGarity from the 6th grade of Watertown Middle School.